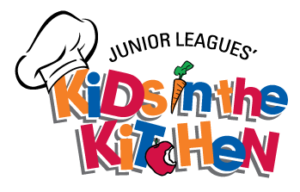 Kids in Kitchen Spring Expo 
Saturday, April 29th, 2023 10:00am-2:00pm
Wickham Park Community Center (2815 Leisure Way, Melbourne Florida)
Kids in the Kitchen is a come – and – go free health expo for the Brevard County Community. Our family friendly event showcases how kids and their families can eat smart and make healthy lifestyle choices. This event is recommended for kids ages 5-12 and their families. 
Complete Our FREE Registration
We're also looking for local businesses to support healthy food, kids fitness and wellness activities at our event. Complete an application to host an activity and/or booth at this year's event.
MAKING CHILD HEALTH AND WELLNESS A PRIORITY SINCE 1901

The Association of Junior Leagues International, Inc. has made child health and wellness a priority since 1901. A 15-year-old AJLI, Inc. tradition, Kids in the Kitchen is a hands-on initiative to educate kids and their families about healthy eating and physical fitness. "The initiative is grounded in the belief that children (and families) empowered with the knowledge of how to feed and exercise their bodies will be less likely to become obese and subsequently suffer many associated health risks."—AJLI, Inc.