37th Annual Festival of Trees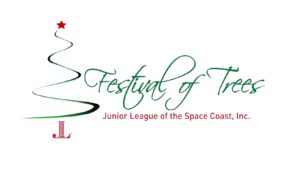 The JLSC is in the process of planning its 37th Annual Festival of Trees. Visit this page in the future for more details! Festival of Trees offers beautifully adorned trees and wreaths of all sizes donated by talented designers that are available for purchase via online auction. This family-friendly event is an annual community fundraiser that allows us to continue improving Brevard County through financial and volunteer commitments.
We're looking for creative individuals, groups, organizations, and companies to design holiday trees, wreaths, and silent auction items
Show your support for Festival of Trees as corporate sponsor.
Limited spots are available for vendors at our 2021 Festival of Trees Event